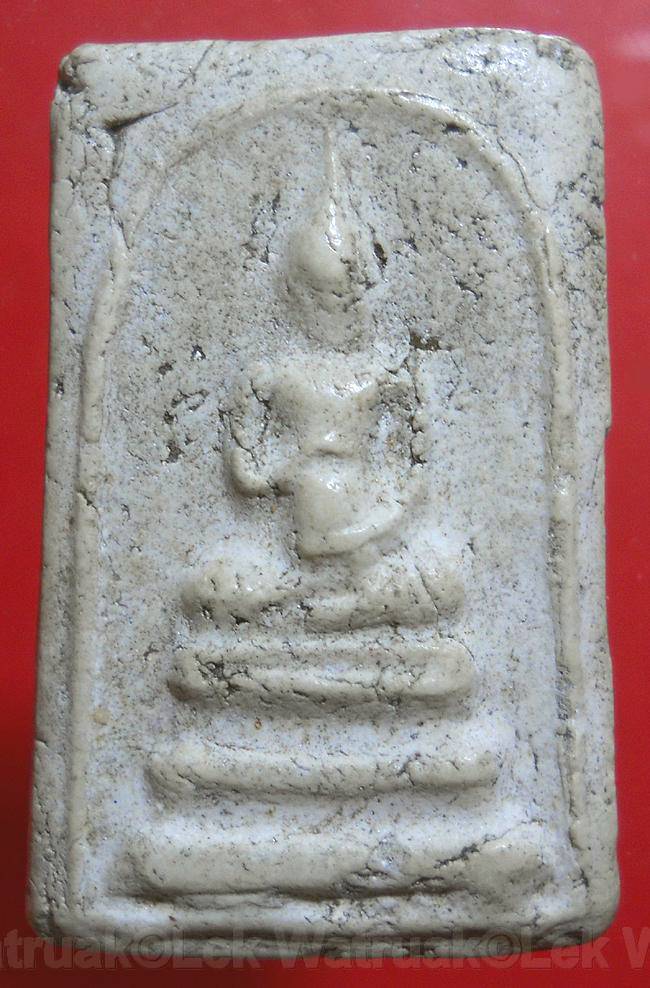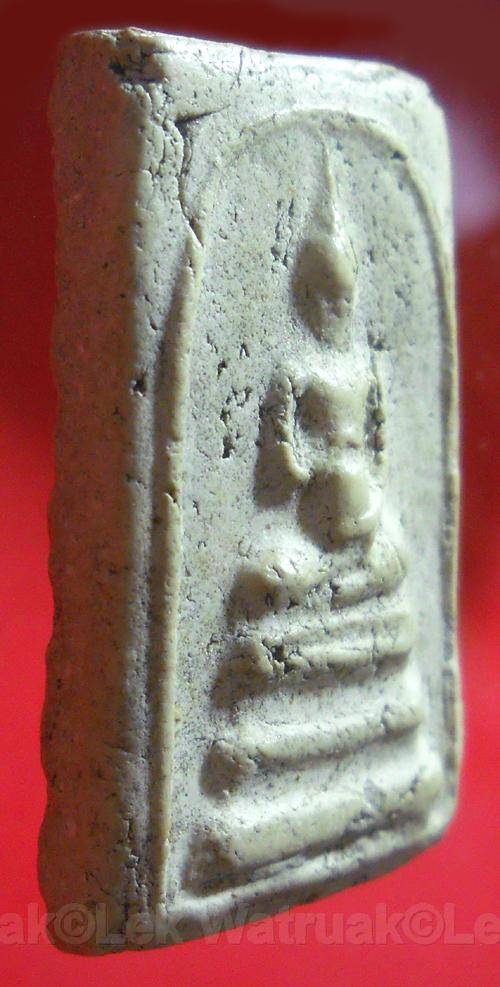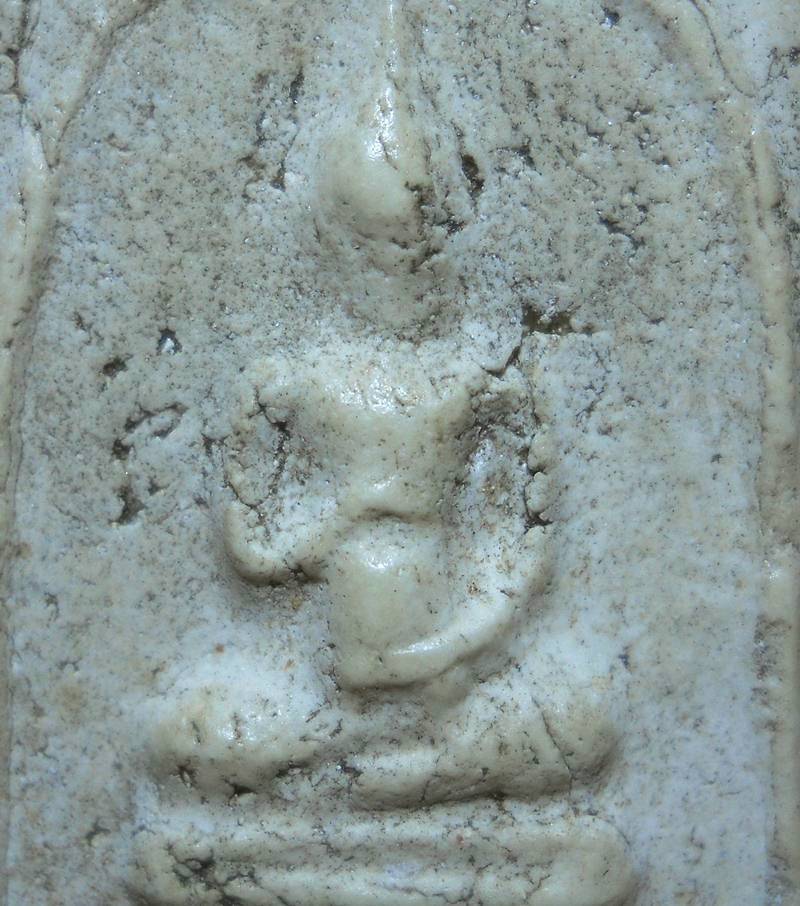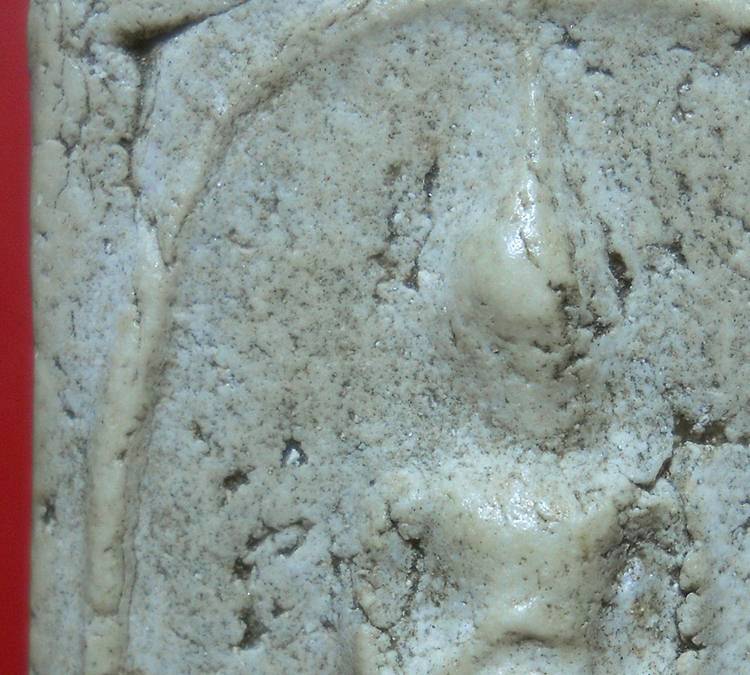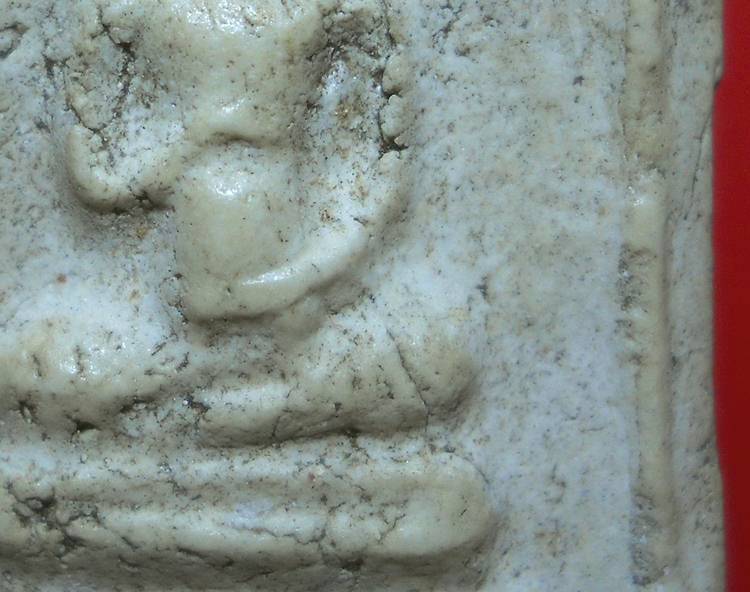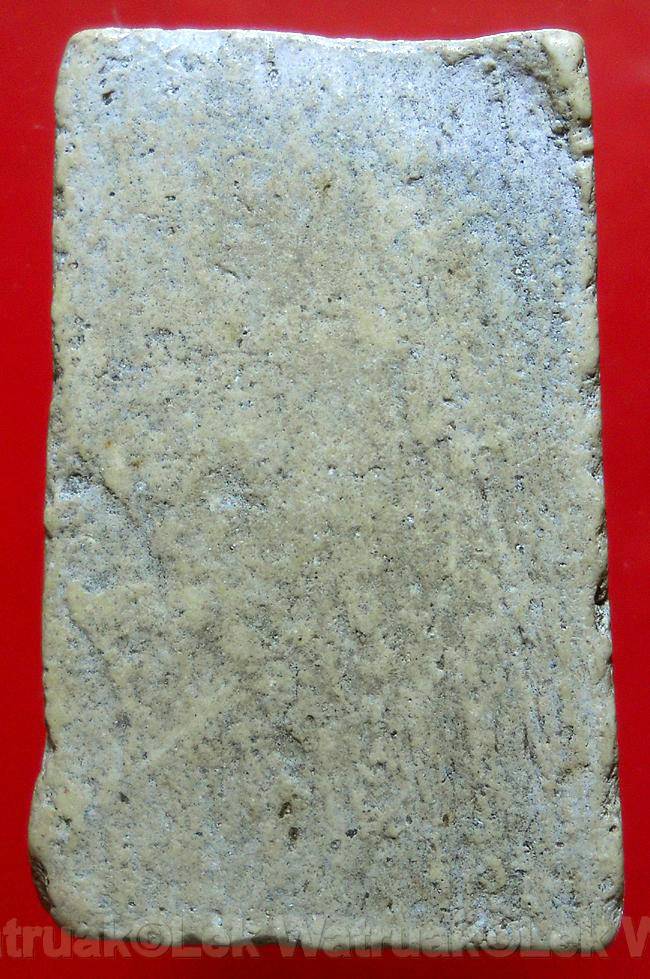 龙婆苏博2500年瓦苏塔寺顺德邹八大财富佛

LP Supot Somdej Phim JokBart
With Extremely Rich
SWR Ground Fragments
Wat Suthat, B.E. 2500
Dimensions:
  2.4 X 3.8 cm

Material:
mainly SWR fine ground fragments

Item Ref:
sp27607


The above is a VHTF LP Supot plain-back Somdej, Phim JokBart with rich Somdej Wat Rakang (SWR) fine ground fragments, Wat Suthat, B.E. 2500.

JokBart = touching the alms bowl - implying manner of eating

Buddha JokBart is a major symbol of a good living, abundance, and prosperity.

The Phim (mold) JokBart is very rarely to be seen due to a small number creation.


*** LP Supot's Somdejs including the above Phim JokBart were always referred to B.E. 2484/2485 creation.

But checking to his biography and related reliable documents, he created his famous Somdej amulets in B.E.2500.


LP Supot's Somdejs have many Phims (molds), but can be categorized into two types - plain back, and with the imprinted code "Yant PhutSon" which is an important symbolic Yant of Wat Suthat.

LP Supot received a large quantity of Somdej Wat Rakang fragments from the two great masters of Wat Rakang - LP Nak and LP Hin. The fragments were fine ground and mixed into the mixture for his Somdejs' creation.

The above Somdej Phim JokBart was mixed with extremely rich SWR ground fragments. This caused its content looking
NuaJaad
as if a multi-million THB old version SWR.

So, if you really want a SWR-content Somdej by paying a cheapest cost - without paying a high value money of 10-50 million THB, the above seen LP Supot's Somdej JokBart is recommended. 

But be careful because there are many fakes in amulet market.

For the above seen is a real authentic plain-back item, when weighing by hand the Somdej is rather heavier than general Somdejs due to higher density of content.


LP Supot was ordained for his monkhood at Wat Suthat in B.E. 2492.
He was an incantation disciple of the famous Dhan Chaokhun Sri (Sondh) - a most important Kring creator of the country.

LP Supot learned incantation with:
- LP Taem Wat PhraLoy - Suphanburi
- AJahn Indra Wat KohHong - Nakonsawan
- Ajahn Pae Wat Plub - BKK
- LP Klaai Wat Chandee - Nakonsrithammarat
- Dhan ChaoKhun Sri (Sondh) - Wat Suthat.

By his great incantation knowledge, he was officially granted a monkhood name as PhraPhutthaMonWaracharn which means the Great Master of Buddha Mantra.

LP Supot was invited to join many important consecration ceremonies, such as 25 Buddha Sattawas (B.E.2500), Wat PrasartBoonyawas (B.E.2506), Chonburi provincial consecration ceremony (B.E.2509).

While Vietnam war was still persisting, LP Supot performed blessing to Thai troops sending to Vietnam frontlines viz King Cobra Division troop in B.E. 2505 and Black Panther Division troop in B.E. 2512. LP Supot was standing and chanting protective Katha on a stand all the time while splashing holy water to soldiers passing by.

In later years, LP Supot was appointed to oversee Thai Buddhist temples construction projects in the United States, his personal preserved Somdejs were given the committee to raise fund for construction in B.E. 2548.

LP Supot - the Great Master of Buddha Mantra - passed away in B.E. 2551 at the age of 80.


Vocab:

NuaJaad = physical appearance of pleasant, slightly greasy and shinning look